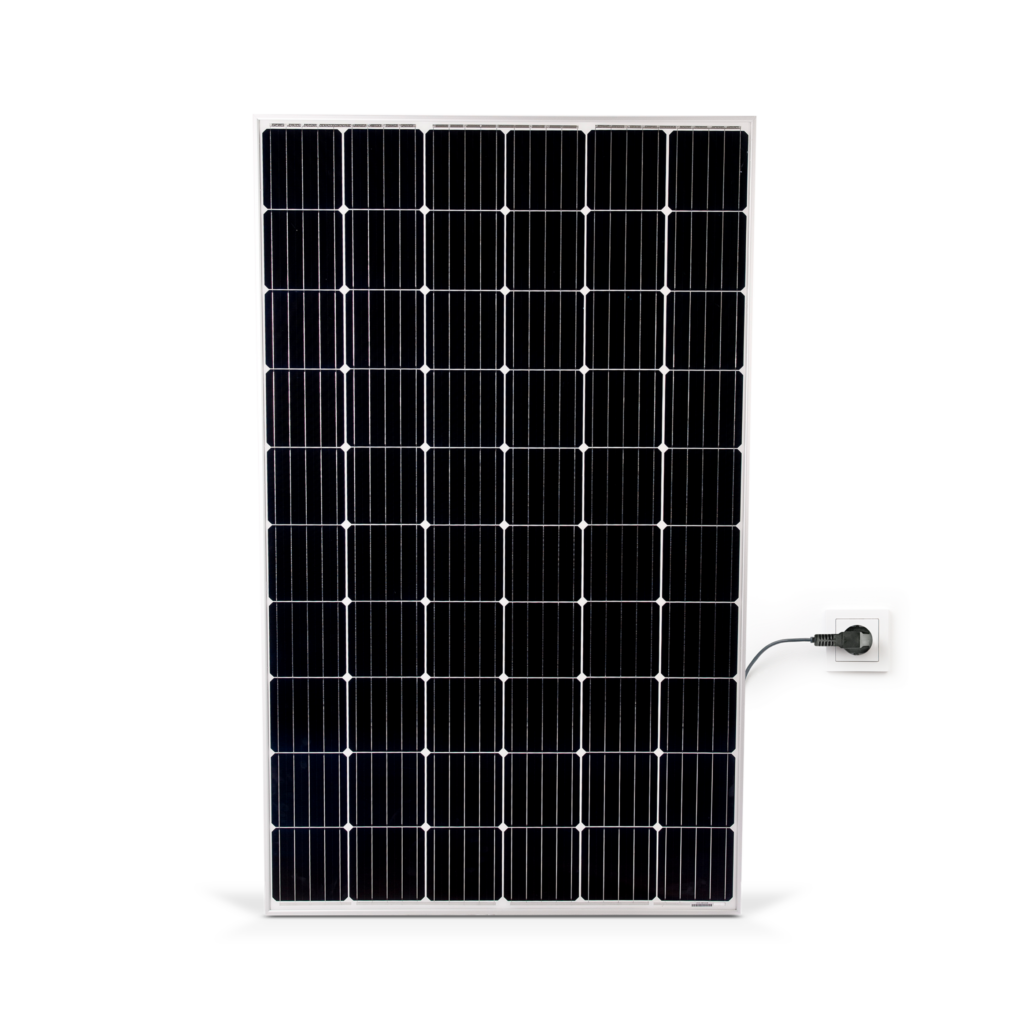 Energy solutions for your home
E-FILL HOME 300 – The compact solar power plant with plug
With the E-Fill Home 300 solar panel, anyone can use solar energy to produce and directly consume their own electricity, whether as a small solar power plant on the roof of the house, in the garden or on the balcony.
From the sun into the socket!
The highly effective 380 Wp solar panel paired with a compact 300 Wp solar inverter of the highest quality provides your home with free, clean energy. No complex installation is necessary – plug and play into the socket and produce your own balcony electricity. The panel can be mounted anywhere and oriented towards the sun. The electricity produced reduces your electricity costs and you do something good for the environment. Extended by a mobile storage, you use the generated energy also in the evening, when the sun is no longer shining. Several E-Fill Home 300 can be connected to each other with the help of connecting cables. Perfectly suited for your own balcony power plant.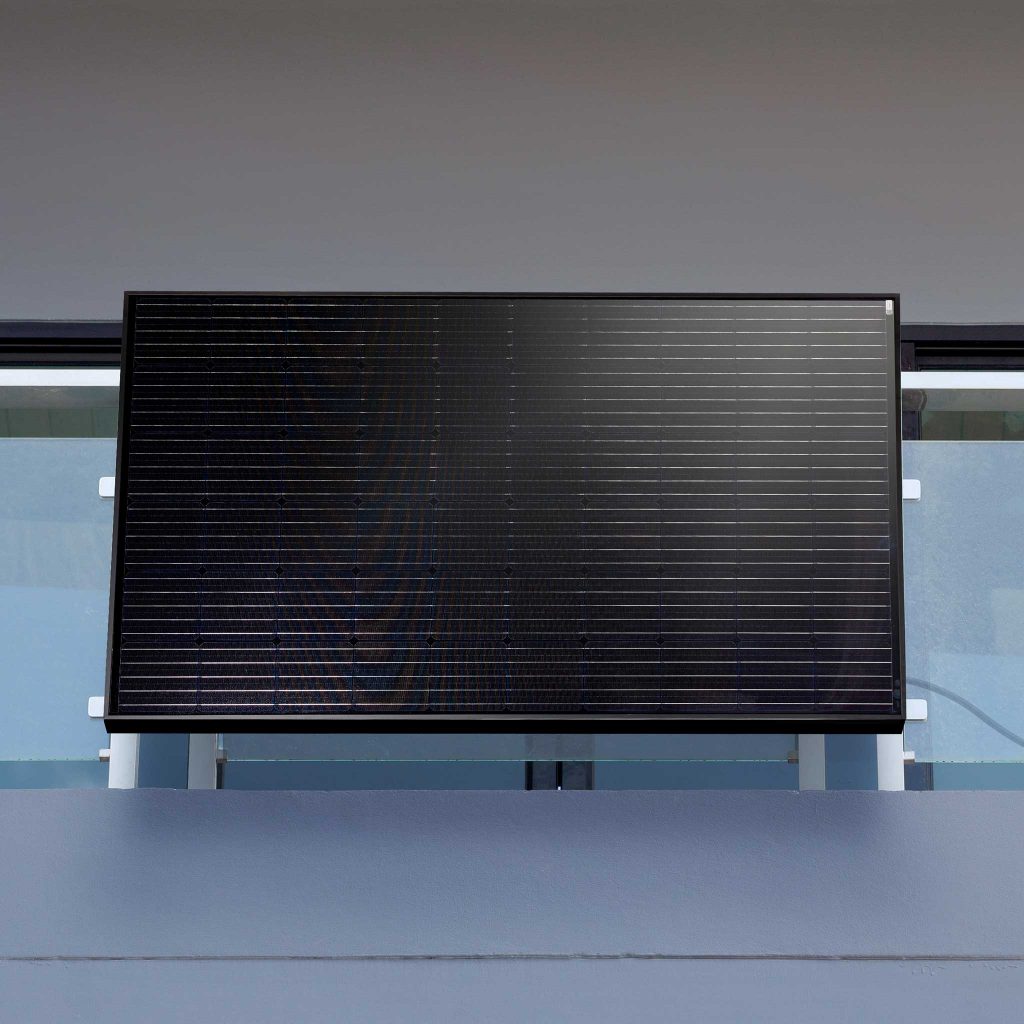 What you need to consider